A Happy Couple
Love & fun unlimited.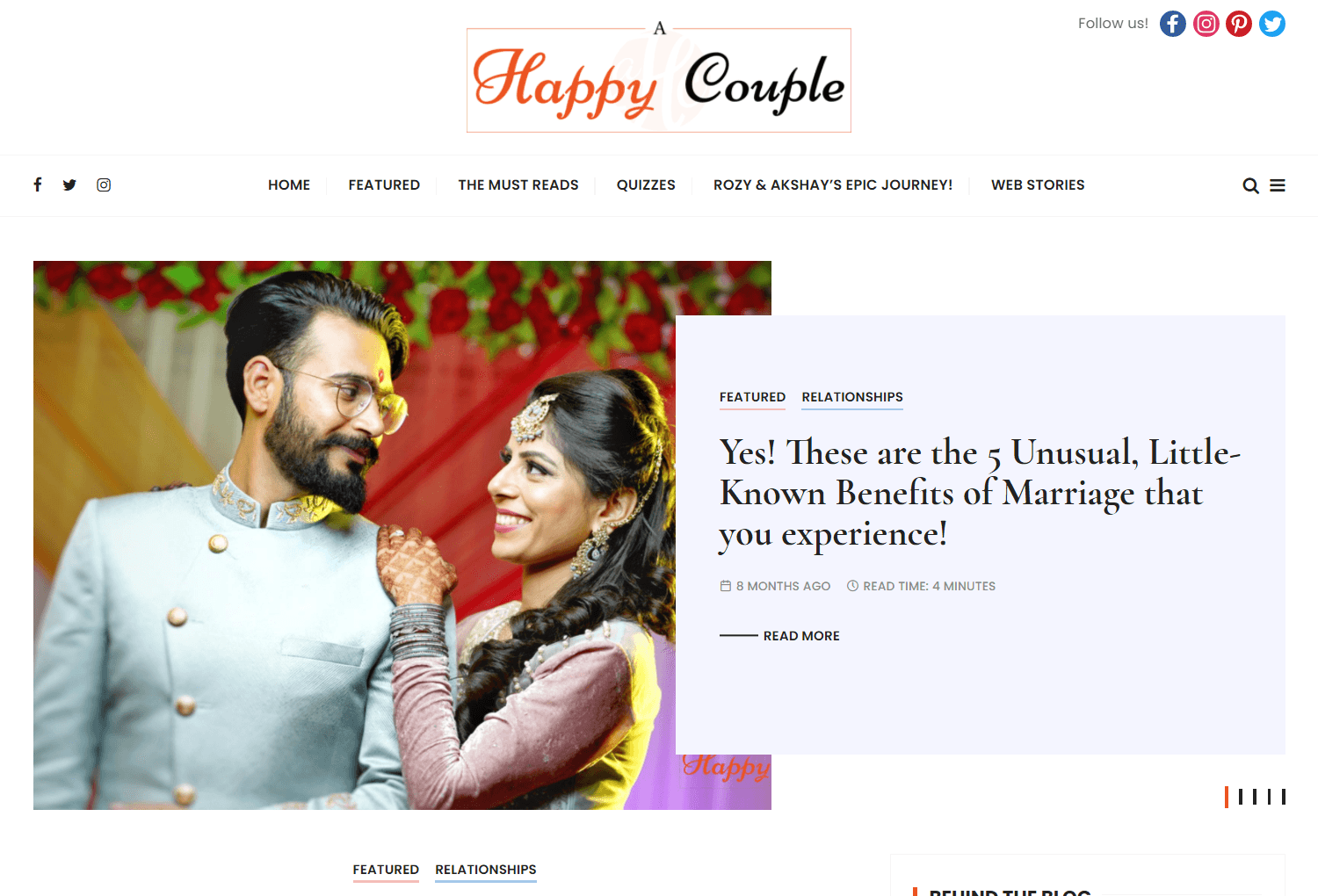 Work
Logo Design
Website Design
Website Development
Objective
A Happy Couple wanted to have a personal blog website. The vision was to have a clean, spacious blog that doesn't feel over-crowded. The blog needed to have a clean interface, responsive and SEO, SMO enabled. Also, a complimenting Logo was required which could represent the personality of the blog and modern style.
Technologies Used
WordPress
MySQL
PHP
CI/CD
Linux
Newsletter
Subscriber Management
Result
Anancion created a wordmark logo, depicting the fun personality of the relationship between a loving couple, and the modern dimensions of the relationship. We then also designed and developed a blog website that not only enabled them to publish their blogs, but to enroll and fully manage newsletter subscriptions.